We started Appitsimple Infotek with a very simple software discovery portal – SoftwareSuggest from Ahmedabad in 2014. We wanted to be in the B2B market as its comparatively easier than B2C.
It took us 5 years, but now SoftwareSuggest is the leader in Software discovery in India, and one of the top 5 players in the global software discovery space. We run another product called- CallHippo which is also growing decently fast. We are bootstrapped & profitable.
Around early 2015, we were thinking of moving our operations to the more popular startup cities like Bangalore and Chennai for the ecosystem advantage they have.
However, over the last 2 years, I realized that the most important factor in creating a sustainable organization has been our geographical advantage of being in 2nd tier city like Ahmedabad.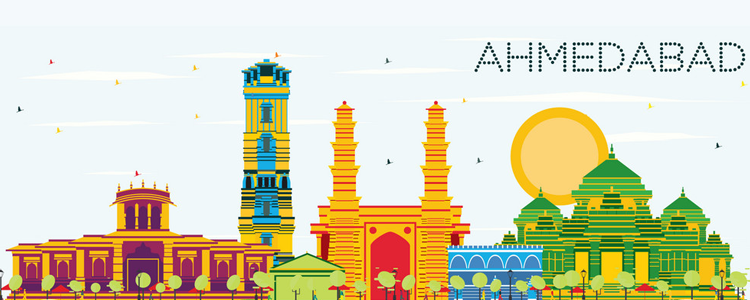 As a B2B startup, being in startup cities like Bangalore, Chennai, Delhi has the ecosystem advantage, however, being in 2nd tier cities have other advantages which can help startups win. Have tried to articulate what worked for us in 5 simple points-
1. We could protect our first mover advantage – When we started Appitsimple in 2014, software discovery platforms were non-existent in India. The market was very small (BUT GROWING).  For a long time, we were the only player in this space. It helped us to take our time and grow a very strong organizational base. Now when we have competitors we are much ahead of them. We could protect our first mover advantage because of being in Ahmedabad.
2. Ignorance was bliss –  SoftwareSuggest is my first startup attempt. I had also not worked for any startup earlier. I did not know how fundraising worked. All we wanted to do was create a sustainable profitable business. Ignorance became bliss for us. In the first few years, our ambition was simple. I feel have we gone for "go big or go home" 3 years back, we would have ended up going home.
3. The market was not big enough to support VC money – Had we been in the popular startup cities, raising VC money would have been easier. High probability that we would have raised in the first 1-2 years. I now realize that our industry was not big enough to support VC money. We would died, trying to meet the unrealistic targets we would have given the VC to raise funds at exorbitant valuations.
4. The cost advantage played out – Not moving to the popular startup cities was not by choice but by design. We started the company with an initial investment of only $15K (Rs 10 lac). We did not have enough money funds to match the salaries of these cities. In the longer run, our weakness played out to be our strength. The way Bangalore, Chennai or Delhi has a lower cost structure than silicon valley, Ahmedabad has a lower cost structure than these cities. In the longer run, we are able to see the benefit of these cost advantage. We can pay our team members more than the average market salary, ensure they stick around for longer periods, which ultimately ensures productivity.
5. We could build a super strong leadership team – Being in the top startup cities would have given us the opportunity to hire top leadership team available. In Ahmedabad, it was very difficult for us to hire people in our leadership team. However, as the avg period, people stay with us is much longer, we could eventually groom our team members to become leaders. They have seen the team grow over the last 3-4 years and the passion they have for our products and the organization more than makes up for the lack of ready skills of the popular startup cities.
Closing Note-
As a company, we are 5 years old now. Not being in startup cities of India, might have slowed us down in the early days, but in the longer run, we have been able to build a super strong team which respects each other and the work we do. In 2018 we have grown the company 3X and aim to grow it 5X in 2019.
If you are B2B startup, I think in the longer run, a startup in a 2nd tier city has equal more chances of winning! (The same might not be true for a B2C startup)